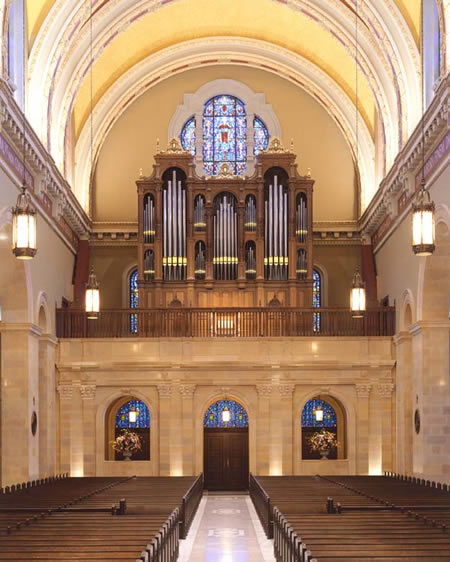 I had the privilege of attending the opening concert for the
International Year of the
Organ held at St. Cecilia Cathedral in Omaha this past Sunday. On the same day there were organ concerts held at over 250 cities throughout the world to celebrate the King of Instruments. The concert was e
xcellent and very well attended.

There are several significant upcoming organ events yet this year being sponsored by both the Omaha Chapter of the AGO as well as the Cathedral Arts Project. Of particular note:



Faure Requiem


Sunday, November 2, 3:00 p.m.
St. Cecilia Cathedral, Omaha



Progressive Organ Tour of Five Fremont Churches


Sunday, November 16, 1:30 p.m.
Begin at Dodge County Museum


St. Cecilia Day Concert


Sunday, November 23, 3:00 p.m.
St. Cecilia Cathedral, Omaha


I hope you'll take some time out of your busy life to enjoy some of the fine events that are centered around this special year. If you're not from around the Omaha area, do a google search for your local American Guild of Organists (AGO) chapter and see what they have to offer. If you can't make it to any events, at least hop on over to Pipedreams and listen to a program or two - they've got some great stuff!